MLB
---
Hilarious moment from tonight's game! A guy catches a foul ball barehanded, but his beer is OK. That's talent!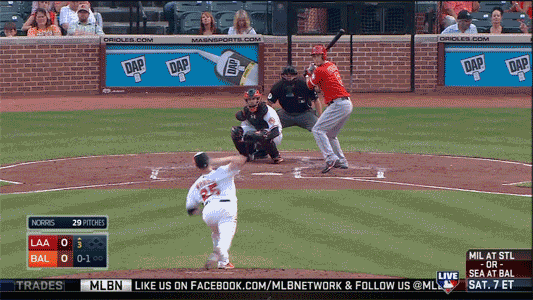 Look at that beard. I love this guy already. Strikeout machine!!
I bet he catches fish barehanded. Great pickup for the Orioles. I mean the A's got Lester and the Tigers got David Price so we're basically screwed but if our lineup can hit NOBODY is scoring on us after the 6th inning. Or if Chen is pitching the 5th inning.
The Orioles today added to the craziness of the trade deadline by acquiring LHP Andrew Miller from the Boston Red Sox. In exchange for the reliever, the Orioles sent Eduardo Rodriguez to Boston. Rodriguez, who was ranked the 4th best prospect in the Orioles organization at the beginning of the year, battled injuries this season while posting a 3-7 record with a 4.79 ERA at Double-A Bowie.
h/t @cjzero on twitter
Manny Time baby!!!! The O's better never move him to shortstop. He's a third baseman. Bottom line.
Thanks to oPHILcial on reddit for the awesome GIF